FROM EXILE TO REBUILDING A NEW LIFE
Using the power of the pen, Poddala Jayantha (born Attotage Prema Jayantha) adamantly fought corruption and promoted good governance during his 20-year career as an investigative journalist. Born from humble beginnings, Jayantha's family resided in a little village in southern Sri Lanka named Poddala. A gifted writer, Jayantha began working in the late 1980's and soon rose to a prestigious position within Sri Lanka's state-owned newspaper. He became known as Poddala Jayantha, bringing fame to his family village, and he continued to use that pen name for the rest of his life.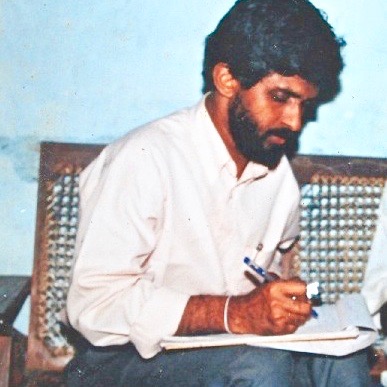 Jayantha pushed the limits of the newspaper, earning him the reputation of an honest journalist who wouldn't turn a blind-eye to corruption. His investigative reports were given wide publicity as he exposed fraudulent job agencies, child labor and tax evasions by politicians. His passion and work was not without danger; as the respect that he earned from the people also brought him powerful enemies. Jayantha faced years of arrests, convictions and death threats as he exposed the corruption that victimized the people of Sri Lanka. In June 2009, he was abducted and brutally assaulted by unidentified assailants, which permanently incapacitated him.
Fearing for their lives, Jayantha and his family fled their beloved country Sri Lanka. When they arrived in the U.S., they met PRERNA's founder Meena Sankaran who welcomed them to their new home. PRERNA quickly began coordinating social services for the family, obtaining clothing and home furnishings from a local thrift store. Each family member was given a complete medical exam and they worked on comprehensive plans to meet housing, education, employment and healthcare needs. Jayantha's daughter was enrolled in school and his wife was given support with English language classes so she could begin adapting to her new country. Field trips and other activities were scheduled to help them with cultural integration and living in the U.S.
Although the family seemed to flourish in their new home, the trauma from fleeing Sri Lanka ran deep and Jayantha became depressed in his new surroundings. Unable to find successful employment due to the permanent damage caused by his assault in Sri Lanka, his hopelessness worsened.
Seeing the need for a fresh start, PRERNA helped Jayantha and his family relocate to New York, where there was a job opportunity and the potential to assimilate better in a more diverse population that includes a Sri Lankan community. In this environment, they were able to rebuild their lives. When Jayantha resettled in the borough of Staten Island, his spirits rose as he was able to provide for his family. In November 2010, Jayantha received the Transparency International Integrity Award 2009-2010 for his fearless dedication to exposing injustice in Sri Lanka.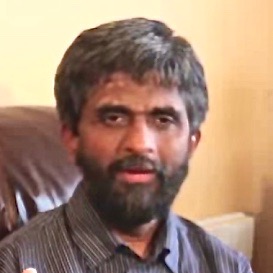 Today, Jayantha and his family encapsulate all that can be accomplished by refugees when they are given the support they need to resettle into a new country. Quality healthcare has empowered him to walk with more mobility and more confidence. Jayantha is employed and proudly pays his taxes, while his daughter is studying Civil Engineering at New York University.
PRERNA has continued to support and guide Jayantha and his family to help with any roadblocks or issues along their journey as residents in the state of New York. He is still resolved to mold the next generation of journalists to fight corruption despite living in exile and is involved in training young and budding journalists in investigative journalism. Jayantha remains active as a media trainer, promoting media ethics and reaffirming his commitment to public spirited journalism.
PRERNA's founder, Meena Sankaran, remains in close contact with Jayantha and his family. They have great conversations as he gives her updates on their continued progress. Best of all, Meena is always greeted with a delicious Sri Lankan meal when she visits in New York.